Completely new wellness
We are excited to offer you a new wellness after a complete renovation. In addition to the existing Finnish sauna, steam bath and massages, hot news such as an outdoor hot tub, a Kneipp path and an aroma sauna have been added. You can choose which relaxation will suit you best.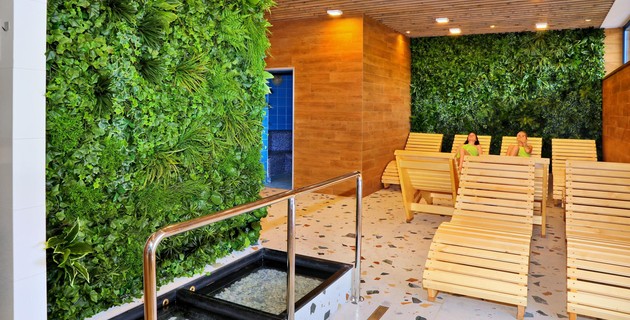 outside whirlpool
The hit of the new wellness is an outdoor whirlpool, which is located on the balcony directly in the Wellness Center. The combination of cold mountain air and warm bath will give you relaxation after skiing or after a mountain hike.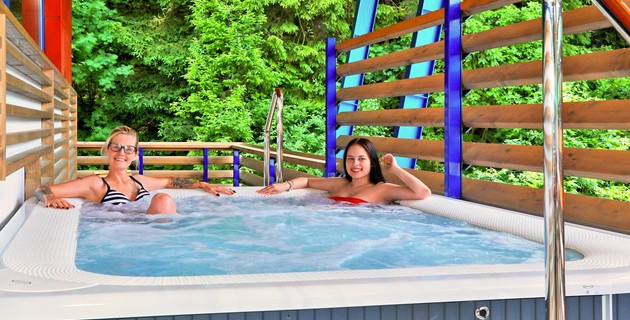 Aroma sauna
Aroma sauna is a combination of warmth and scent. Its effect is based on the positive influence of olfactory perceptions on the human psyche. It also has a positive effect on the respiratory system, lowers blood pressure, cleanses the skin, helps with headaches and speeds up metabolism.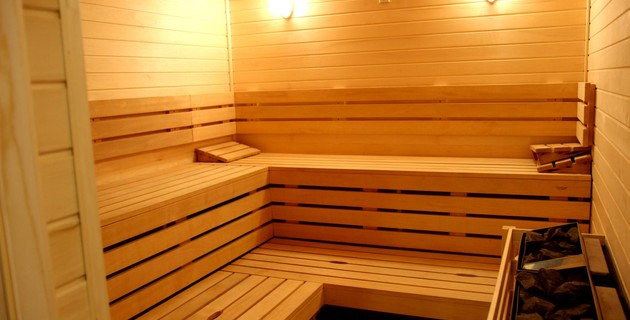 Finnish sauna
The Finnish sauna helps to increase your heart rate, deepens your breathing, calms your nerves and fights against migraines. Your body is more oxygenated and your blood vessels expanded. Spending time in a sauna is good allergy prevention.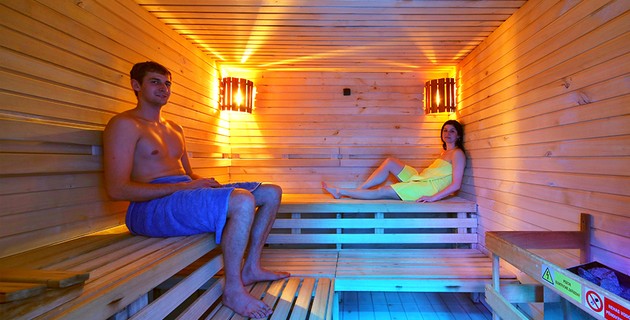 Kneipp path
Alternating walking in a hot and cold pool on natural stones stimulates blood circulation and calms the nervous system. Healer Sebastian Kneipp began this water treatment in the 19th century. Try this soothing and stimulating relaxation.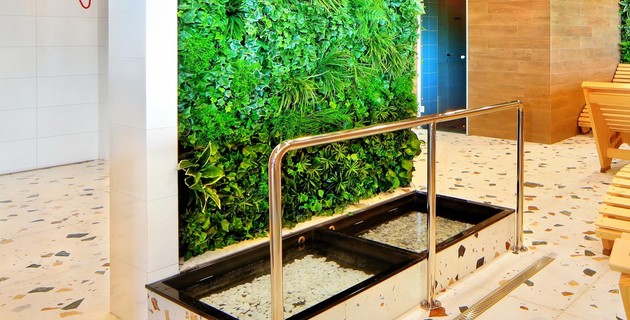 Massages
Order a regenerative, sports, aromatherapy, Indian, ayurvedic or hot stone massage from our professional masseurs to enjoy an outstanding wellness experience.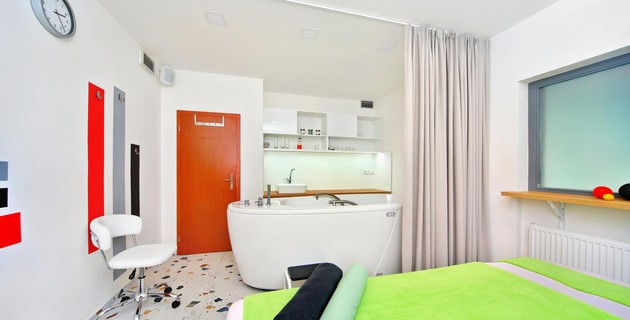 Steam room
Our steam room combines the benefits of humidity and warmth. With its 40°C–50°C, it isn't as hot as our Finnish sauna. Its temperature and humidity up to 100% are ideal for your bronchial tubes, help relax your muscles, improve blood supply and cleanse and rejuvenate your skin. Hot steam is especially beneficial for people suffering from respiratory diseases and rheumatism.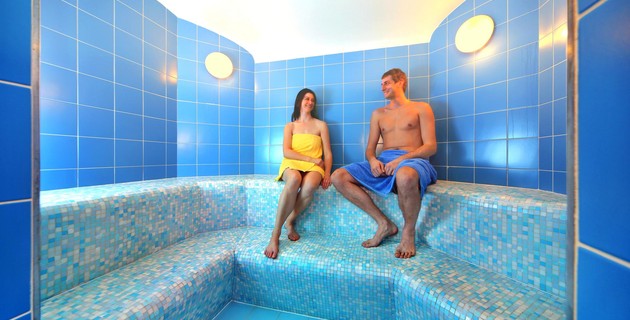 Salt cave
Enjoy peaceful relaxation in our healing salt cave. Its floor and walls are heated and the air is suffused with salt and its elements (iodine, potassium, sodium, calcium, magnesium, bromine, selenium).
One hour spent in the salt cave is equal to two to three days spent by the sea. The cave's lighting and sound effects and comfortable positioning chairs deliver a relaxing experience.
Your children can enjoy a special salt 'sandpit' with toys and a slide.