Zip Line
Zip Line (Bridging)
This is a 120 m long ride along a cable suspended at a height of 25 metres along the Labská reservoir dam. Adrenaline, speed, height and a unique view of the focal point of Špindlerův Mlýn and the Elbe River. Will you be brave enough to try one of the most adrenalin fuelled attractions at Yellow Point?
The zip line station is located by the car par at the edge of the only access road to the centre of Špindlerův Mlýn, right by the Labská reservoir dam.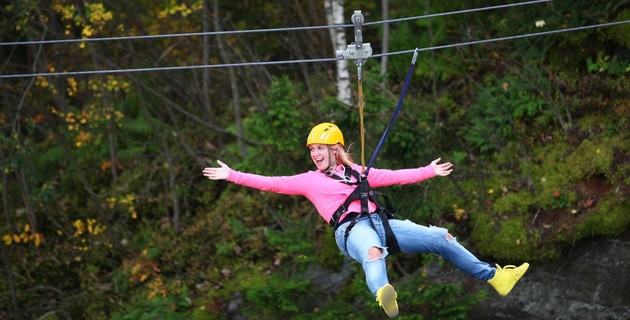 Giant Swing
Experience G-force, weightlessness and free-fall. Discover an intensive, adrenaline-fuelled experience under the supervision of our experienced instructors, on one of the biggest swings in Europe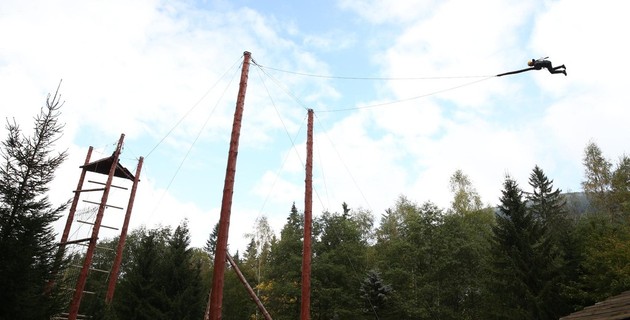 Bungee Trampoline
Try some acrobatics on the bungee trampoline. You are attached to the bungee cords the whole time, which means you cannot jump off the trampoline. Concentrate on your performance, can you last a whole five minutes?